Main content starts here, tab to start navigating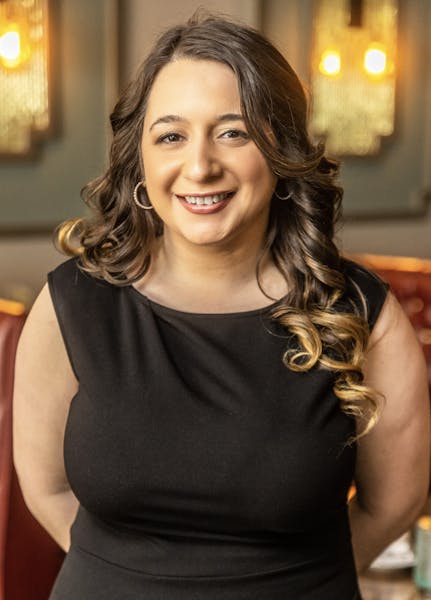 Mary Cumella
Managing Partner
Mary was born and raised in the heart of Brooklyn, and brings over 10 years of experience to her position as Managing Partner of Gioia Mia in Montclair, New Jersey. Growing up in a large Italian family, Mary found a love for hospitality at a young age. From making fresh pasta with her grandparents every weekend at the young age of 3, to working part time in local restaurants of family friends, she knew from the start that this was the career path she was going to choose.
After graduating from the renowned Culinary Institute of America in Hyde Park, New York, Mary gained professional experience working with Certified Master Chefs at The Westchester Country Club, as well as some of New Jersey's top restaurants like Summit House, A Toute Heure, and Porter to name a few.
In 2019, Mary was forced to stop cooking due to prior wrist surgeries. In 2020, she joined the DePersio Family and Fascino team as the General Manager, and helped resume business during the pandemic. From there, she took her prior knowledge of event planning and BOH skills, and grew into a strong FOH leader. Back in December of 2021, Mary decided to take a brief hiatus from Fascino. During this time, she decided to learn more about the beverage aspect of the restaurant industry, immersing herself in the study of wine and spirits. She returned to Fascino in September 2022, where she focused on helping the DePersio Family strengthen the business before transitioning into what is now Gioia Mia.